Moraine Lake is one of the most popular location for photo sessions in Banff National Park. If you look at these pictures you will understand why! Moraine Lake is so pretty, turquoise water, mountain peaks and evergreens, the perfect scenic location for any type of photo session!
I recommend going to Moraine Lake early in the morning or later in the day. For this session we arrived before sunrise to make sure we could get in and avoid most of the tour buses. After taking photos on the rock pile the couple wanted to take some photos in the canoes. It was perfect because they were the first one out of the water and the sun was just coming up above the mountains, it was pure magic!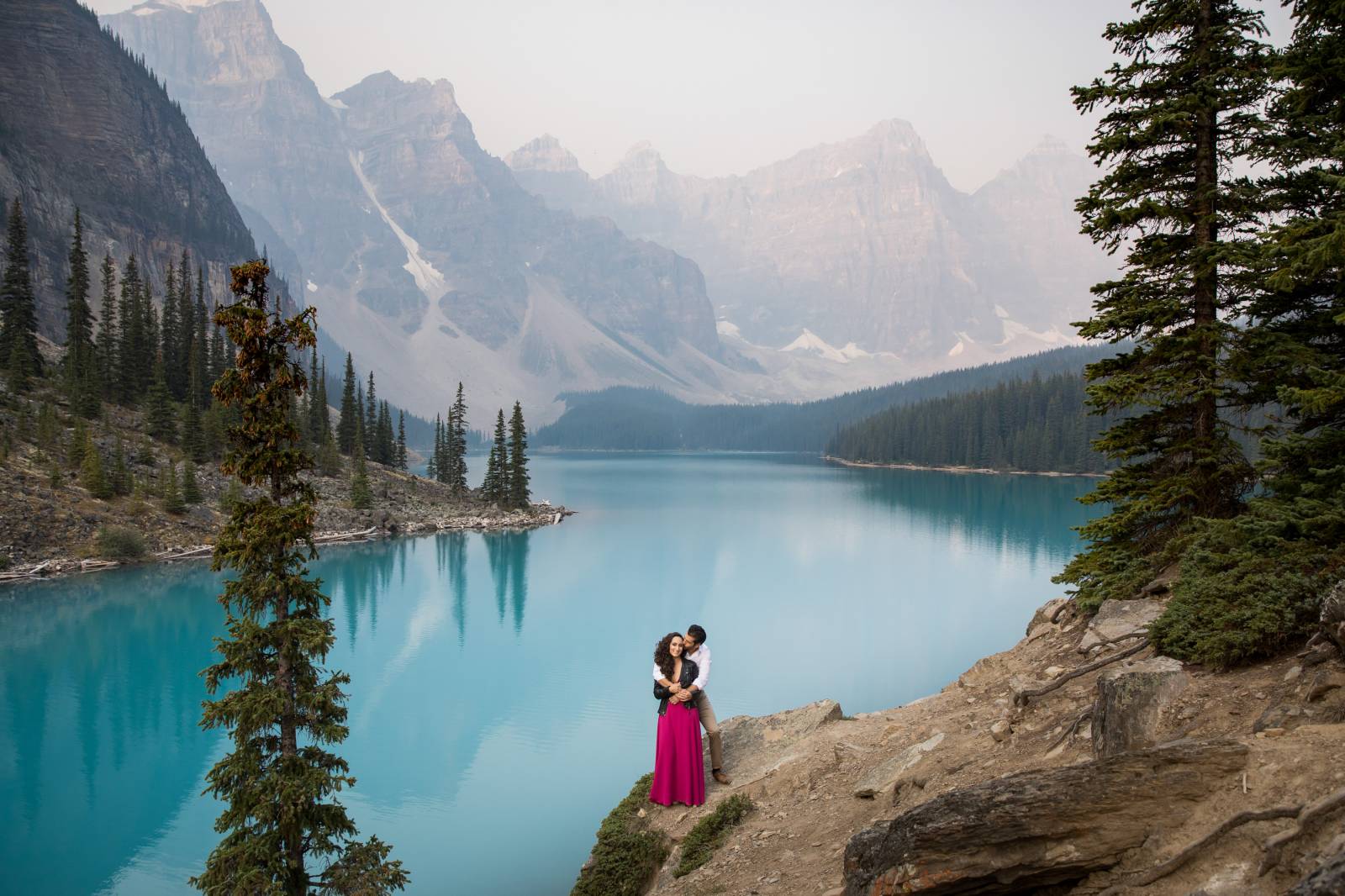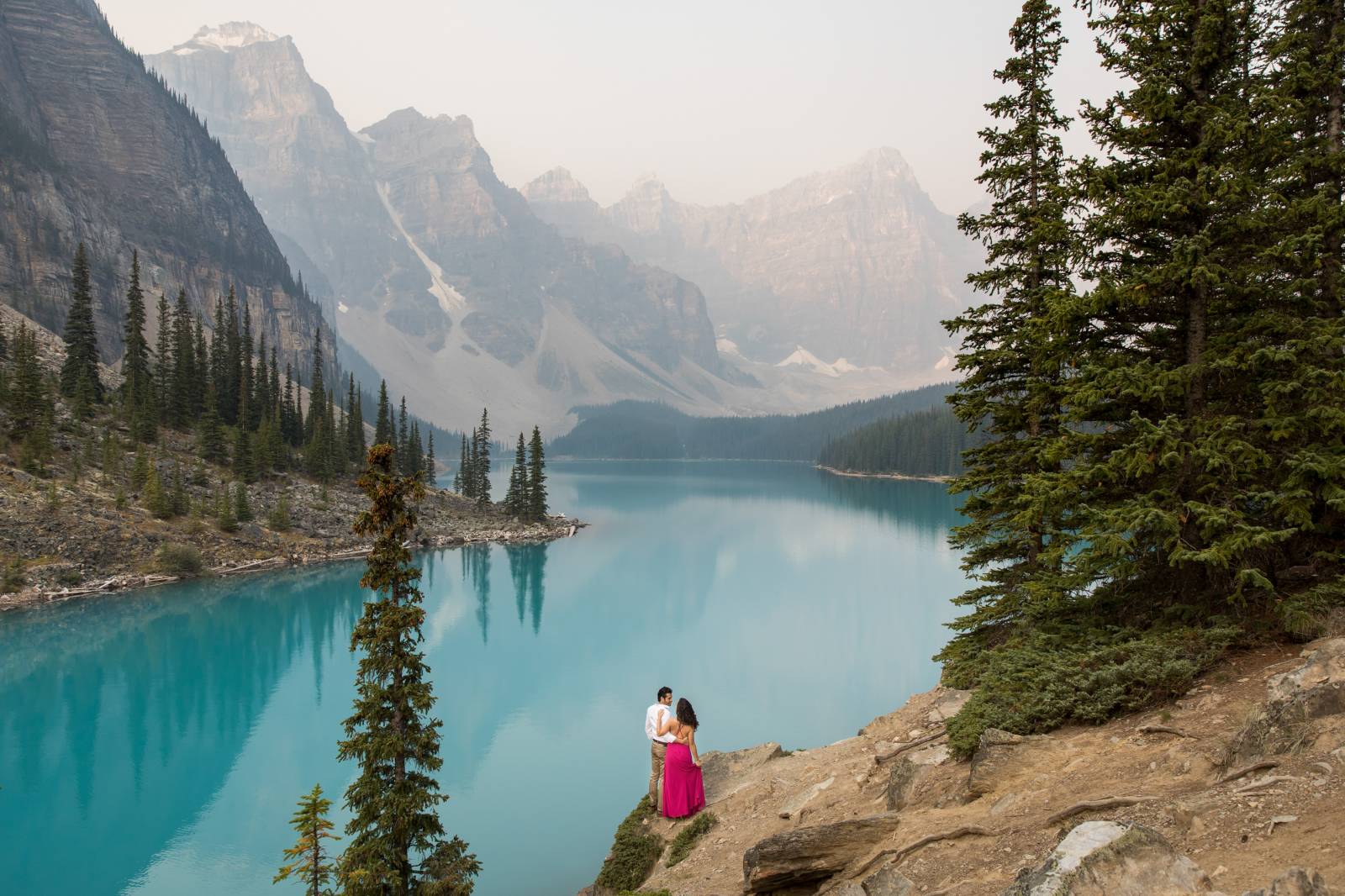 For every mountain photo session, I always recommend my couples to bring comfortable shoes because we will be walking around and climbing on rocks to access the perfect angles. If you want unique Banff Engagement photos you need to be up for anything and embrace all type of weather. For this photo session you can see that the mountains are looking hazy. That summer was bad for forest fires and some days the visibility was pretty bad and created some orange looking light. This couple embraced it and I think this photo session turned out great!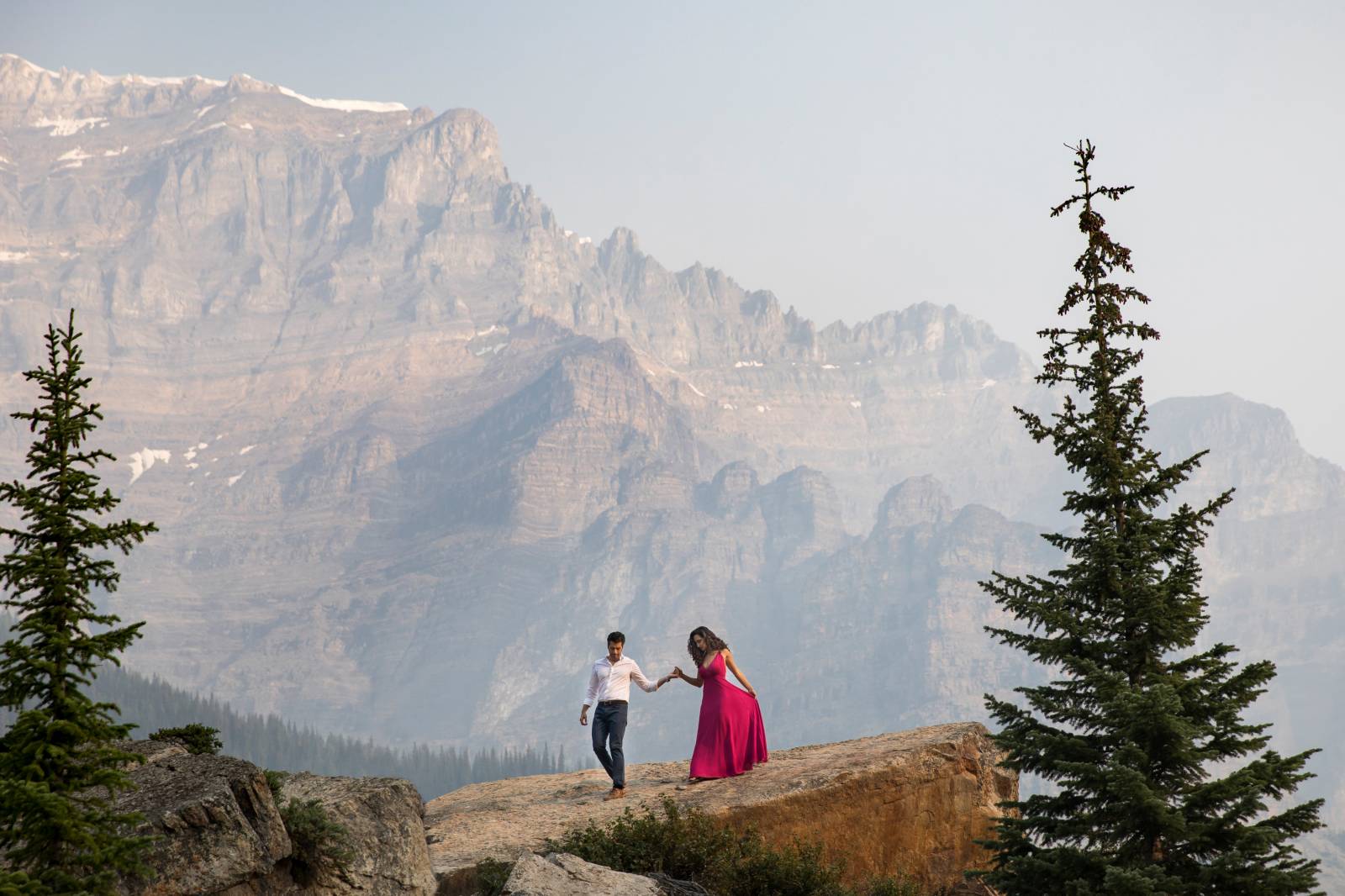 Have you ever canoed on Moraine Lake? It is so beautiful and peaceful! I can't wait to go back to this beautiful location this Summer and photograph many couples!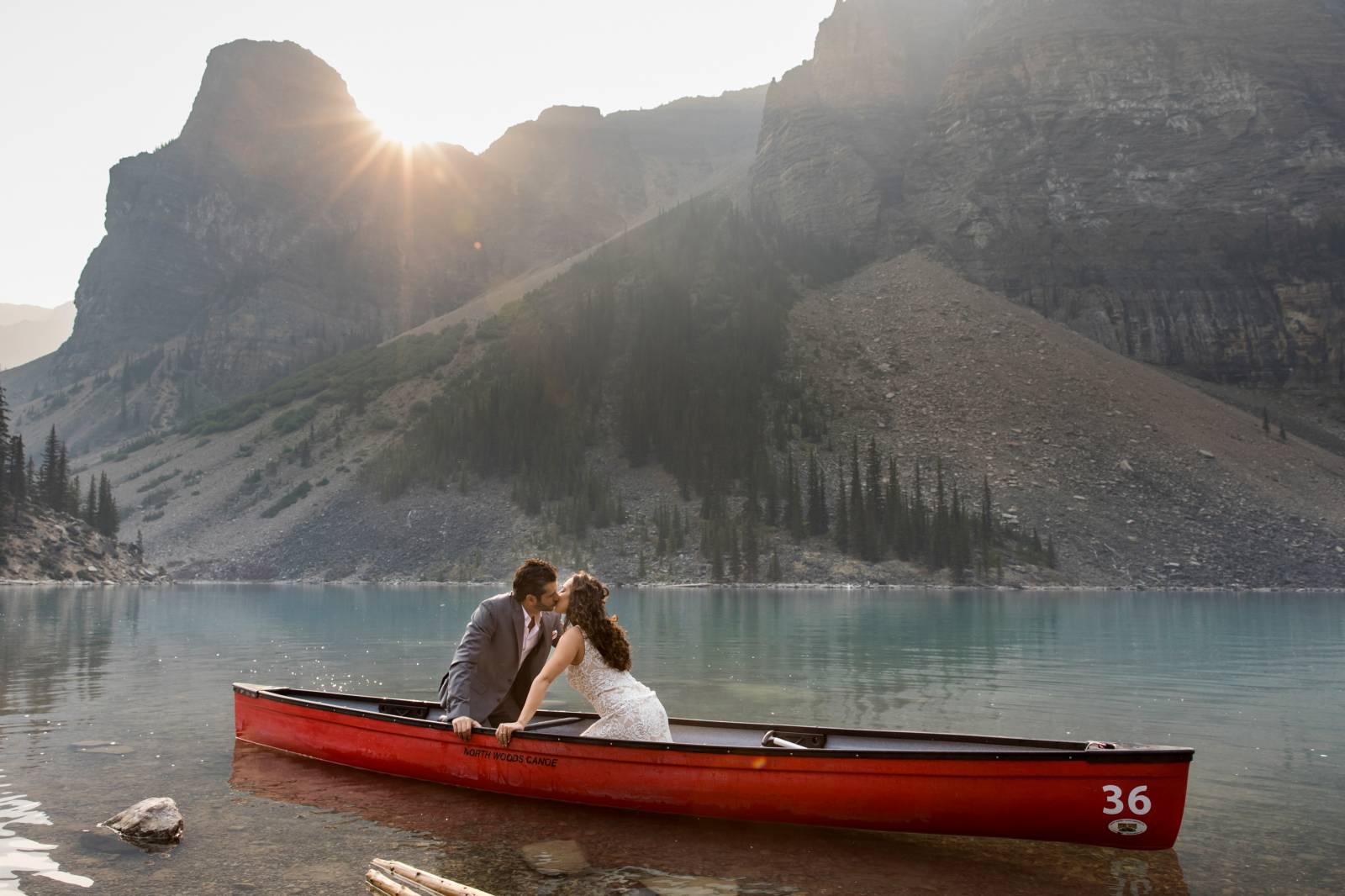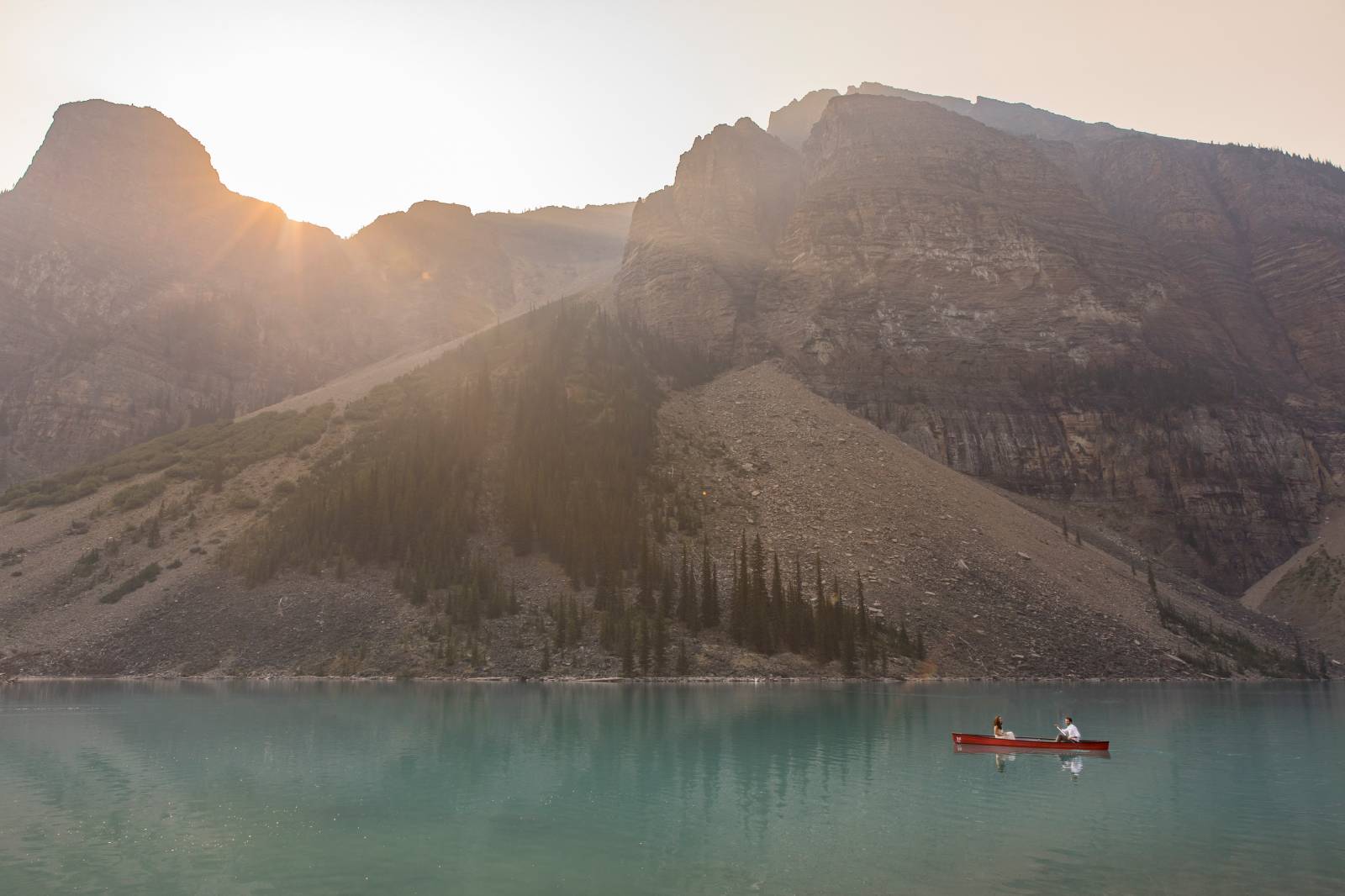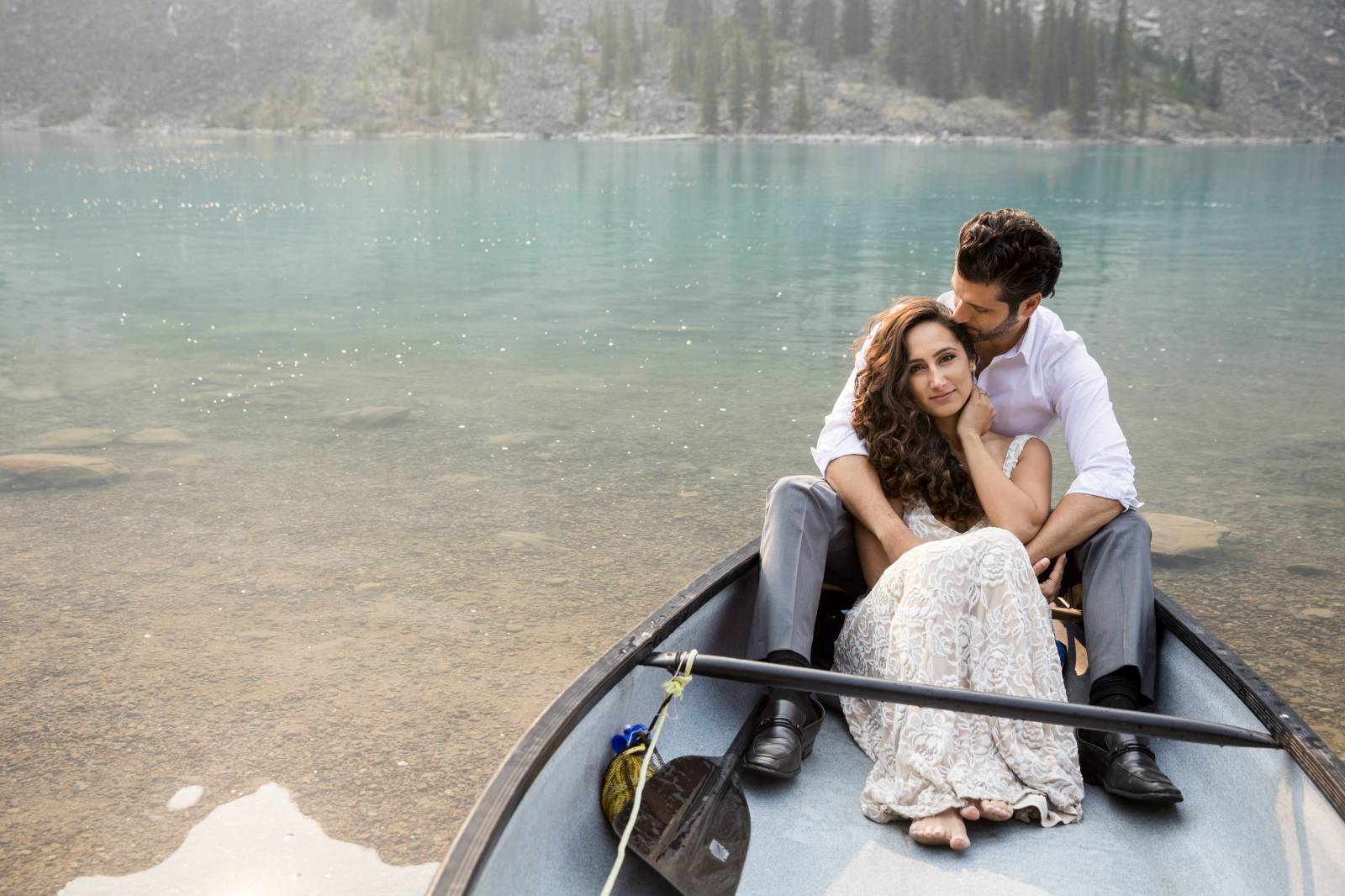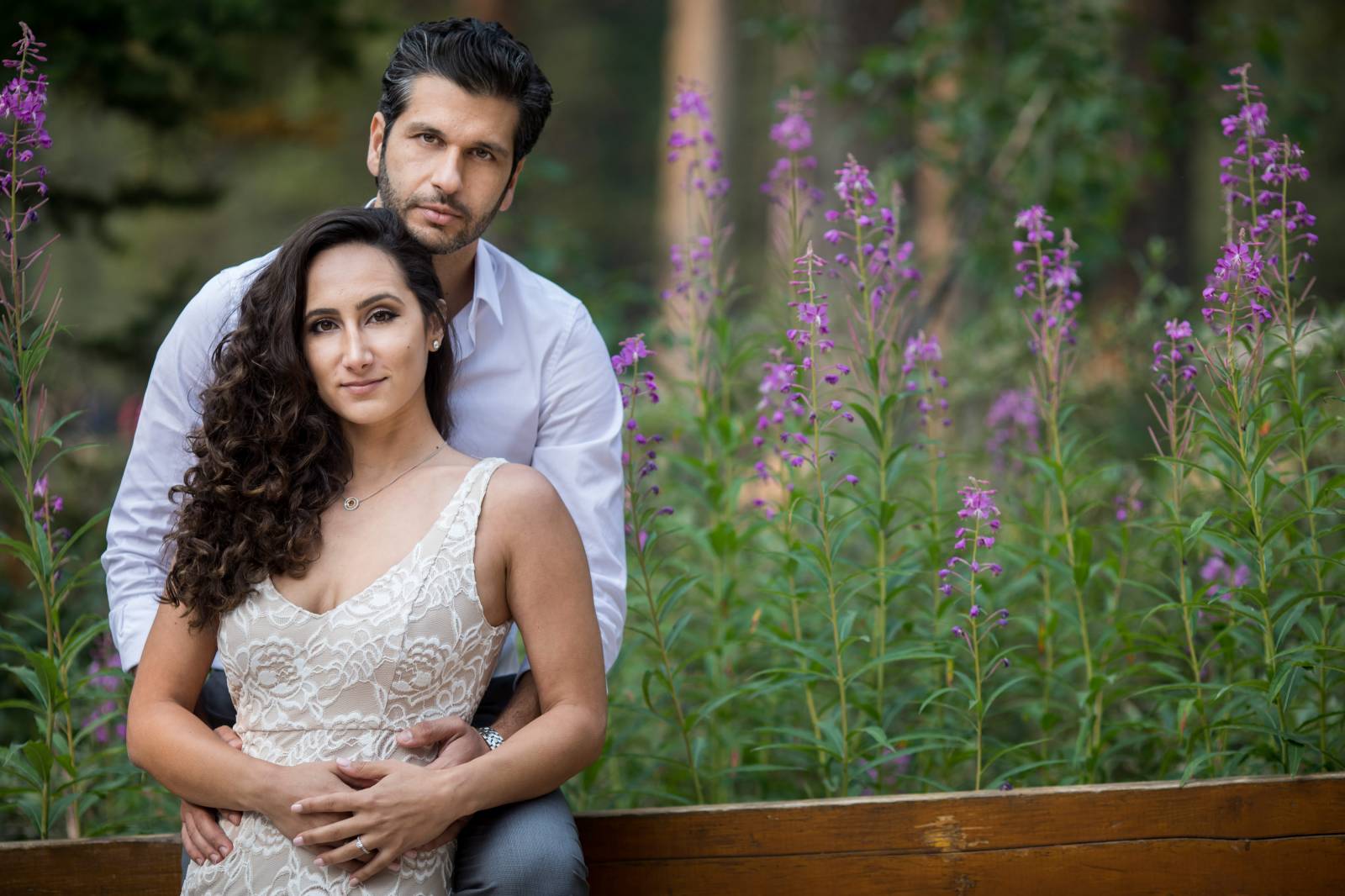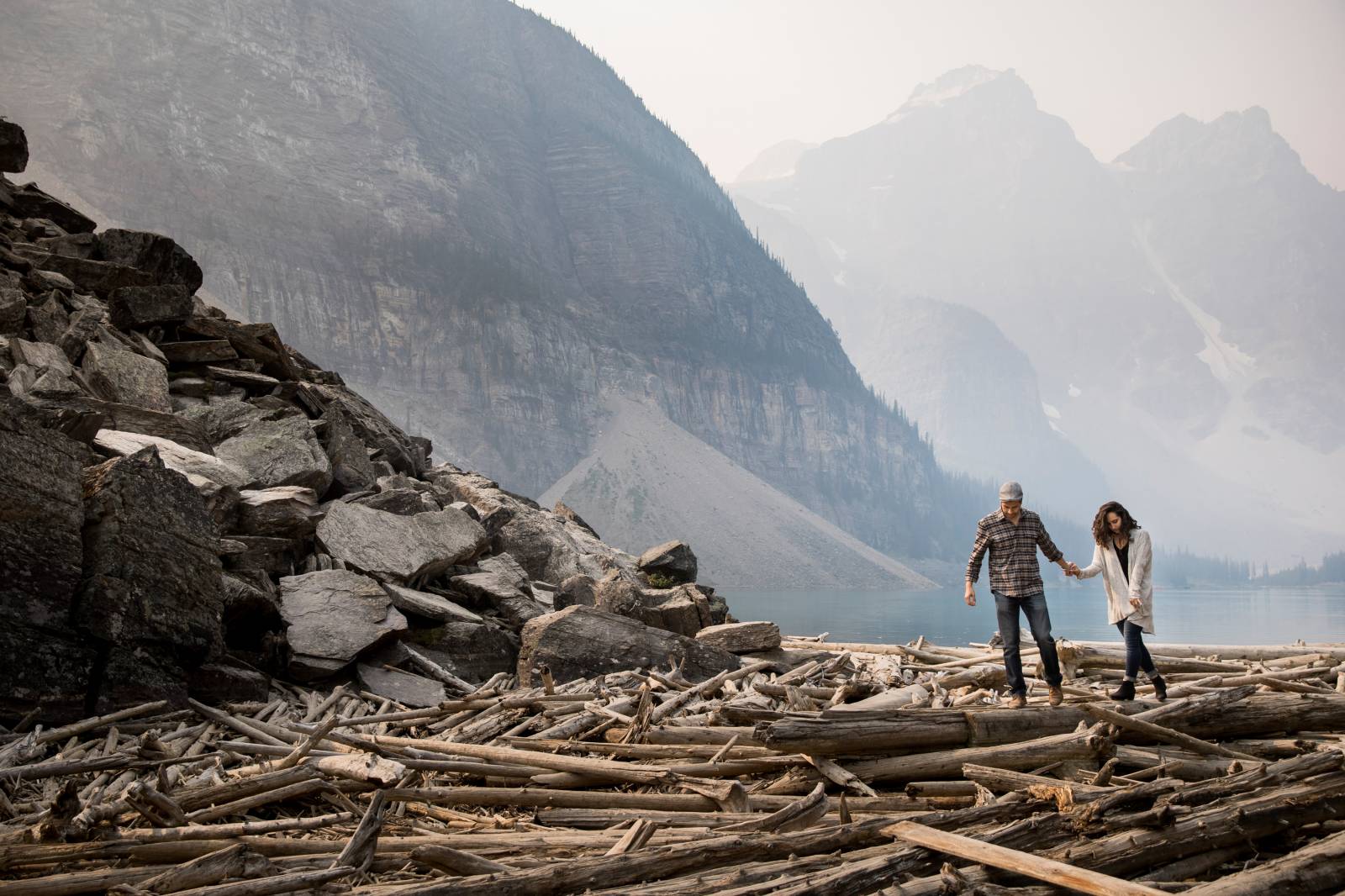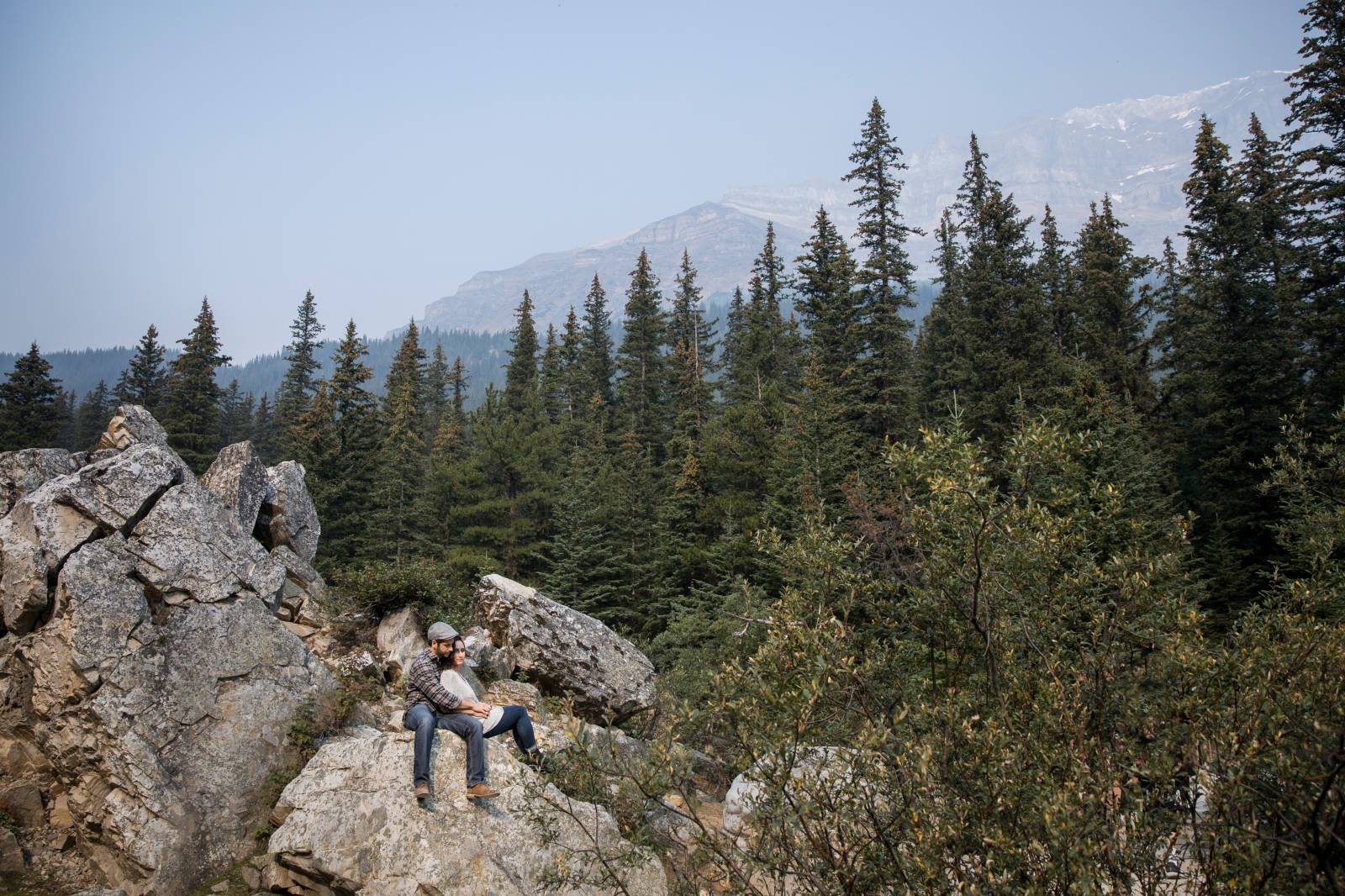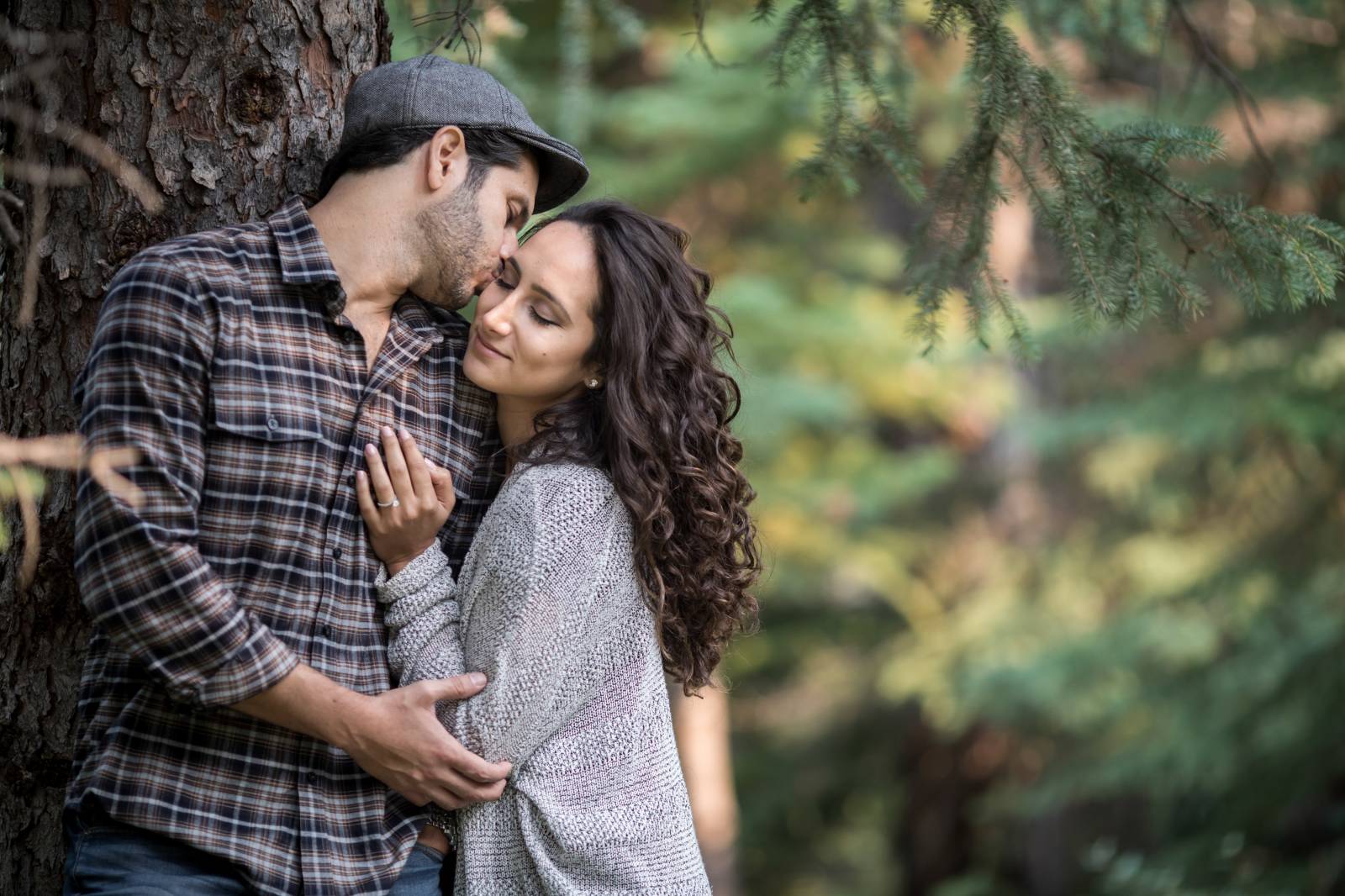 Moraine Lake offers a lot of variety for photo session. Of course you can take photos with the lake and mountains in the background but there's also beautiful forest for some intimate portraits. During my photo sessions, I always try to give has much variety as I can, from landscape photos to intimate close-up, I do them all. I also like playful photos that highlight the couples personality! My goal is to make sure that every couple is comfortable in front of the camera and enjoying their photo session!
If you recently got engaged I recommend travelling to the mountains for an epic mountain adventure photo session. Banff Engagement Photographer, Moraine Lake Engagement, Moraine Lake Elopement, Moraine Lake Wedding Photographer, Moraine Lake Photographer