I met this lovely couple a few years ago on their wedding day at Emerald Lake Lodge! It was a beautiful Fall day in the mountains, I will remember their wedding forever because they went in the canoe with their bridal party and raced on the lake, it was so fun!
This year, I got to meet with them again at Emerald Lake Lodge but this time it was for their first family portrait session! I love documenting my couples stories and I had a great time taking their maternity photos on this beautiful frozen lake! Congrats on this new adventure!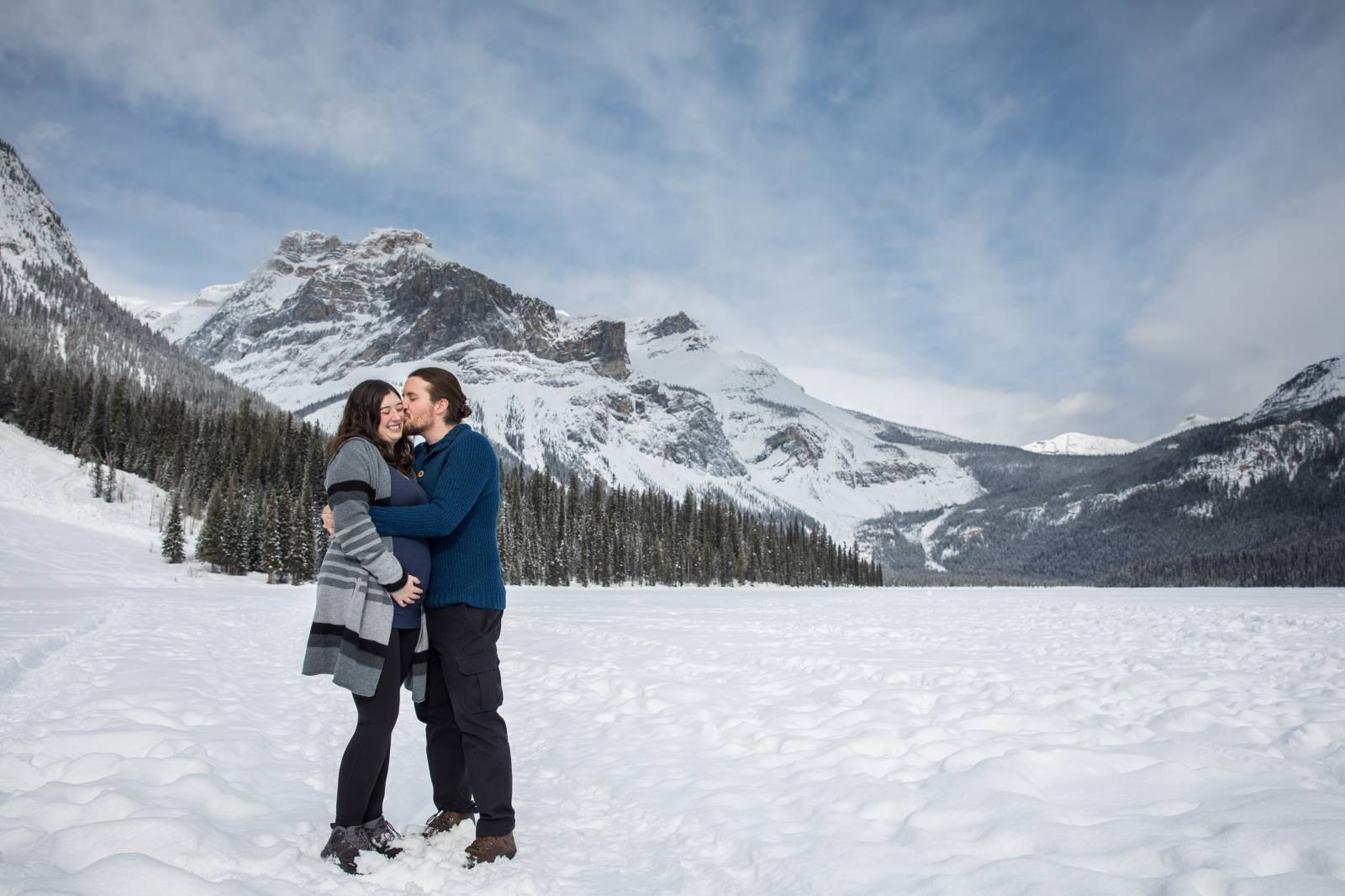 Baby hiking boots are the best prop for a mountain maternity photo session! How cute are they!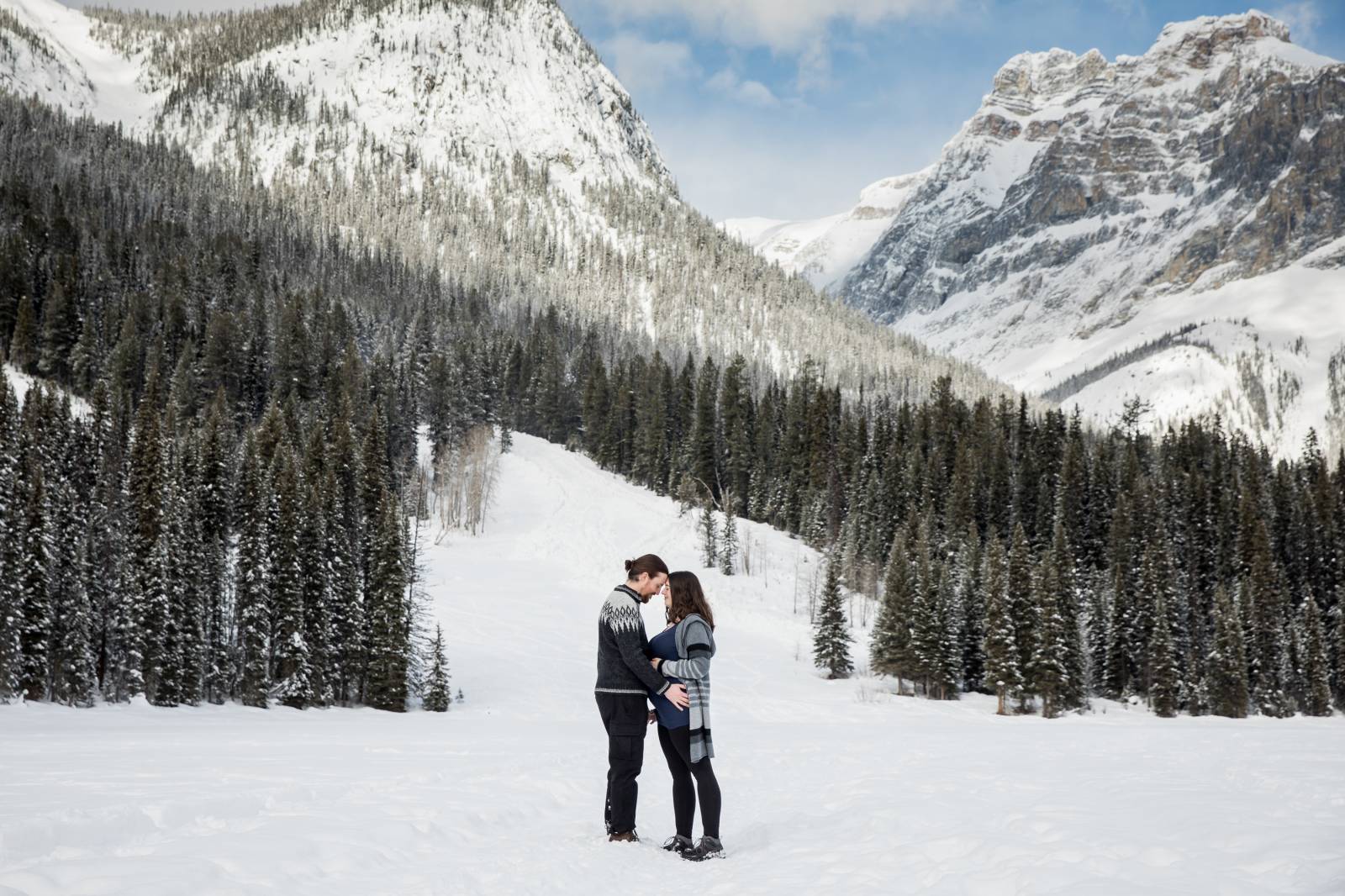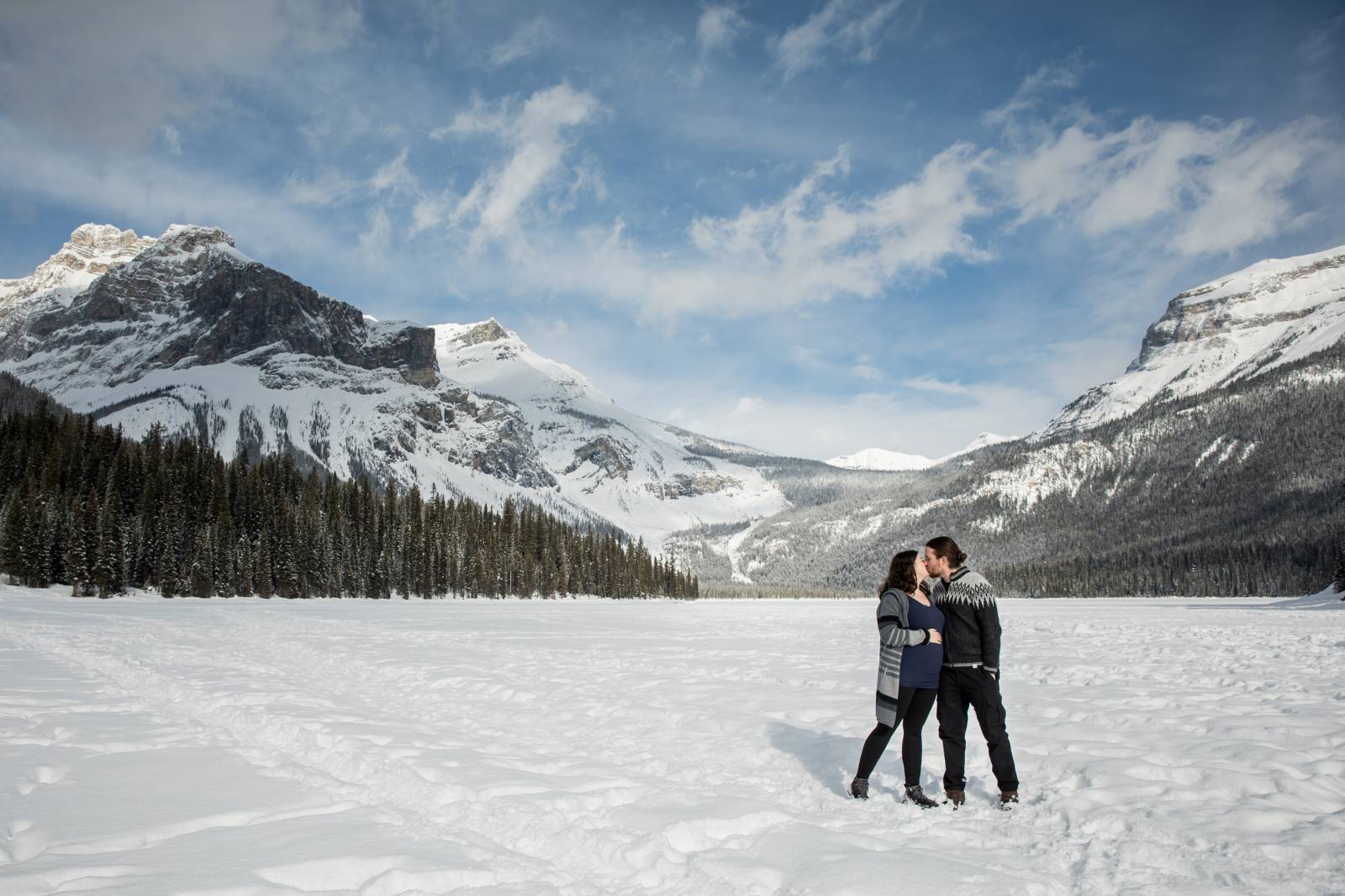 On their wedding day, they did some photos in the iconic red canoes so we had no choice to take a few photos in front of them!