I have been living in Banff for a bit more than 10 years and I am always up for an adventure to explore the Canadian Rockies! Over the years, I have made a list of short hikes with big rewards to recommend to my adventurous couples that wants to go off the beaten path to get some unique photos. I was so happy when I met with Louisa and Scott because I knew they would be the perfect couple for an hiking engagement session in the mountains!
Their love story is built around many hiking and skiing adventures so going on an afternoon hike at Chester Lake in Kananaskis was perfect for them! Chester Lake is an easy hike in the forest, it takes about an hour to get to the lake. It was so wroth it to go there for their engagement photos because we had the place to ourselves! We were there mid-September and the larches were starting to turn yellow!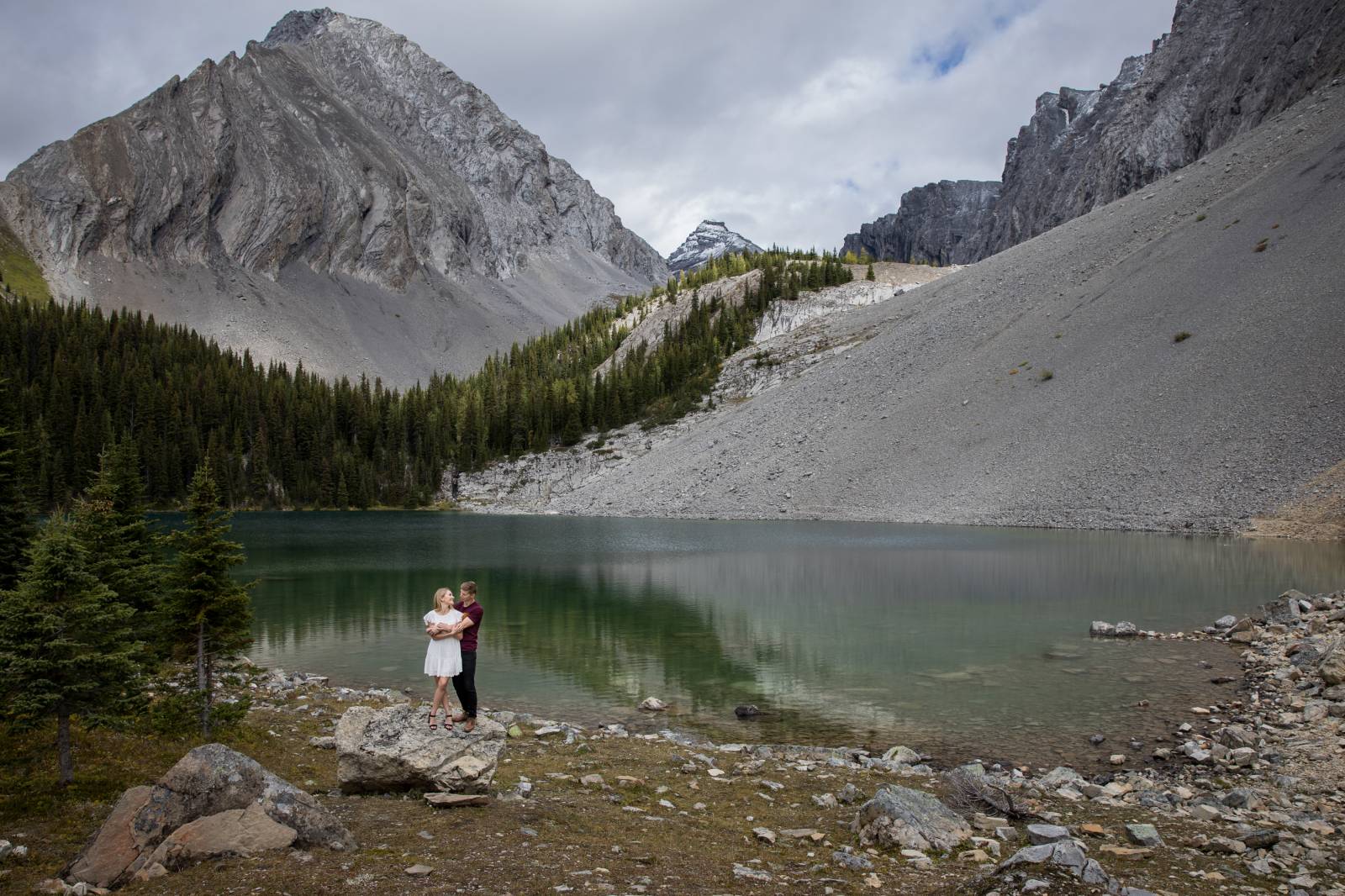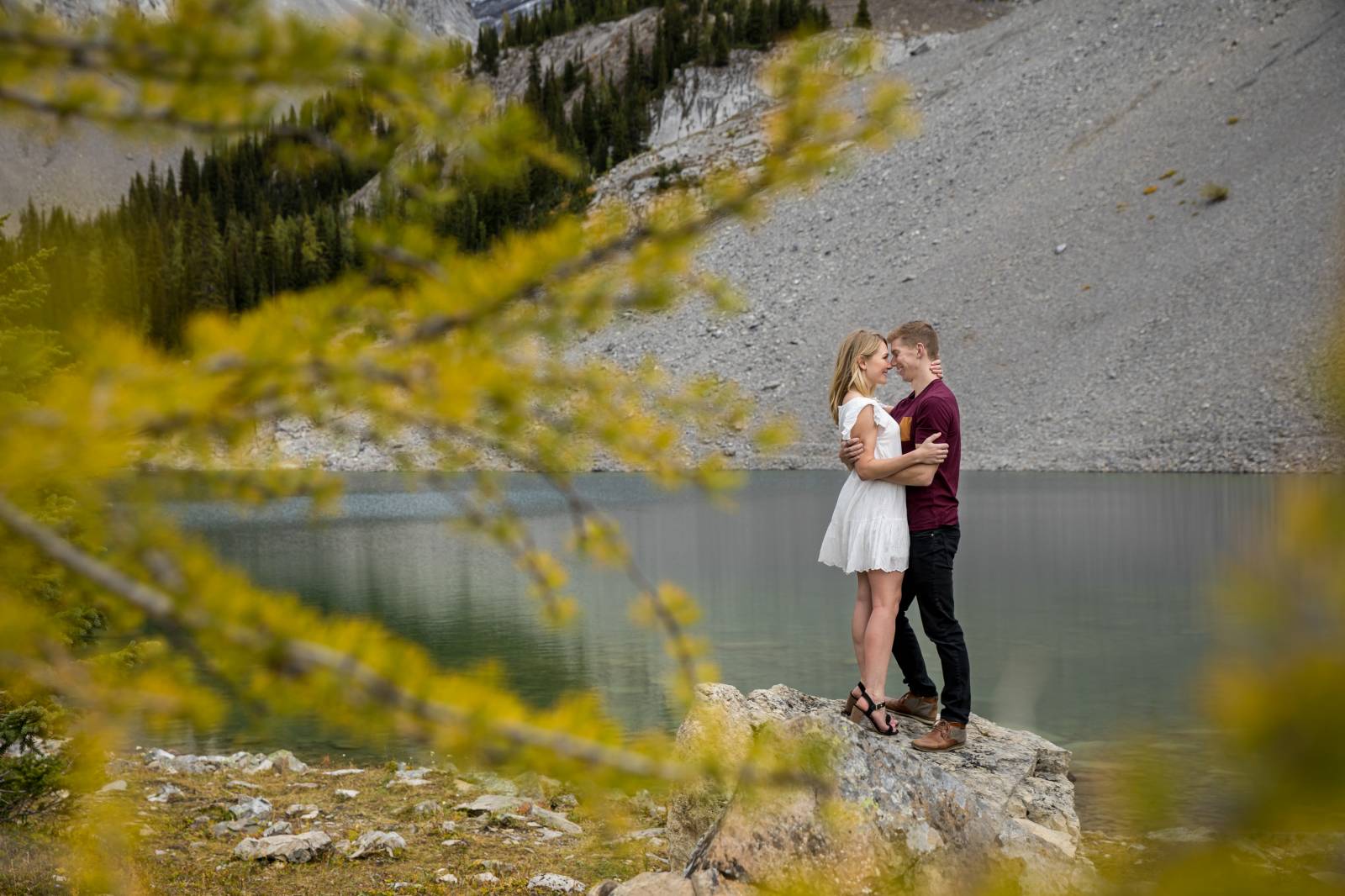 If you love Fall as much as I do, you need to consider doing an adventure engagement session or adventure elopement in Banff! Larch season is usually 2-3 weeks and it starts mid-September until mid-October depending on the area. If you are interested in doing an adventure session during this time please contact me for more informations. I will be happy to recommend different locations in the Rocky Mountains.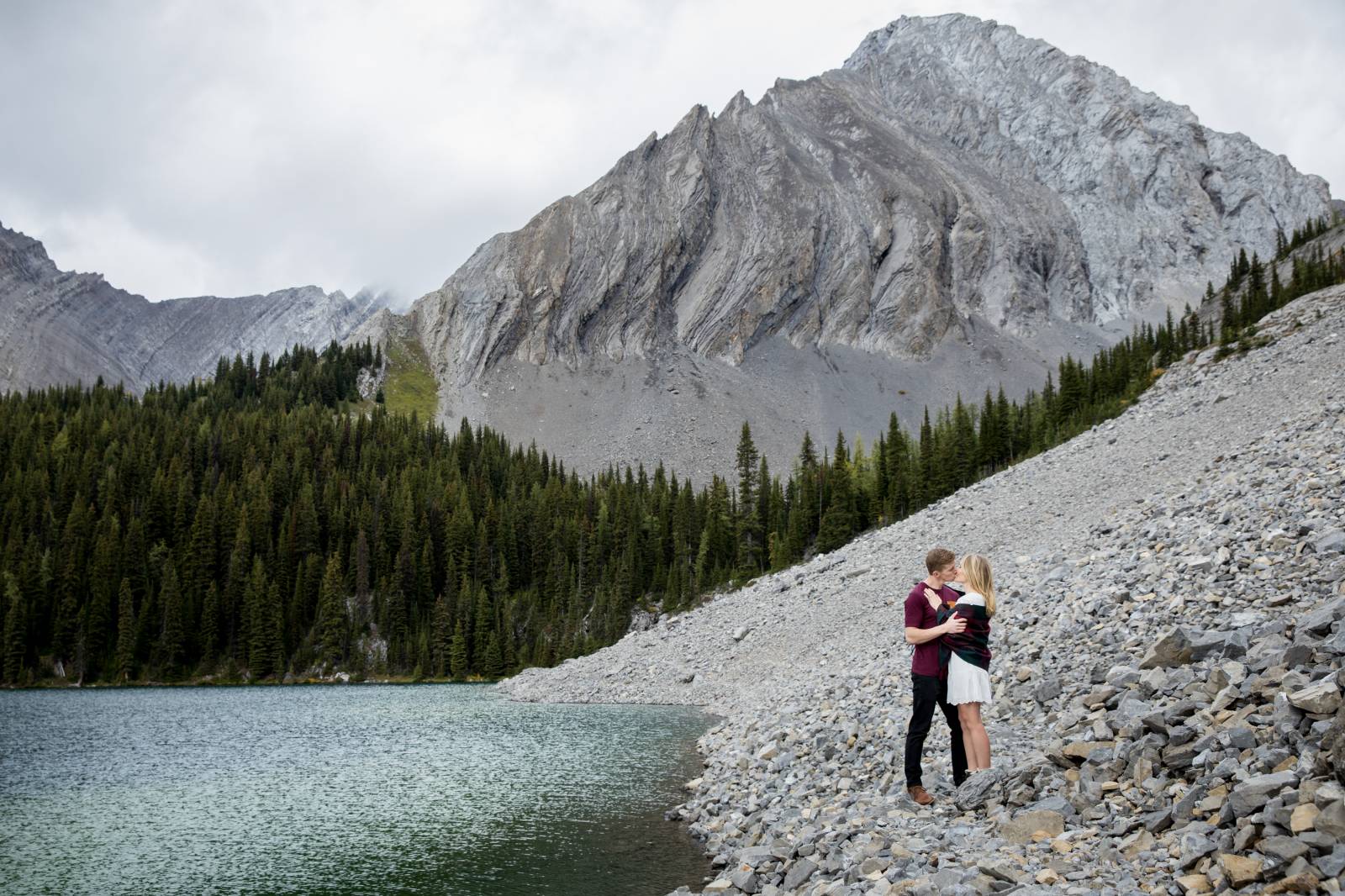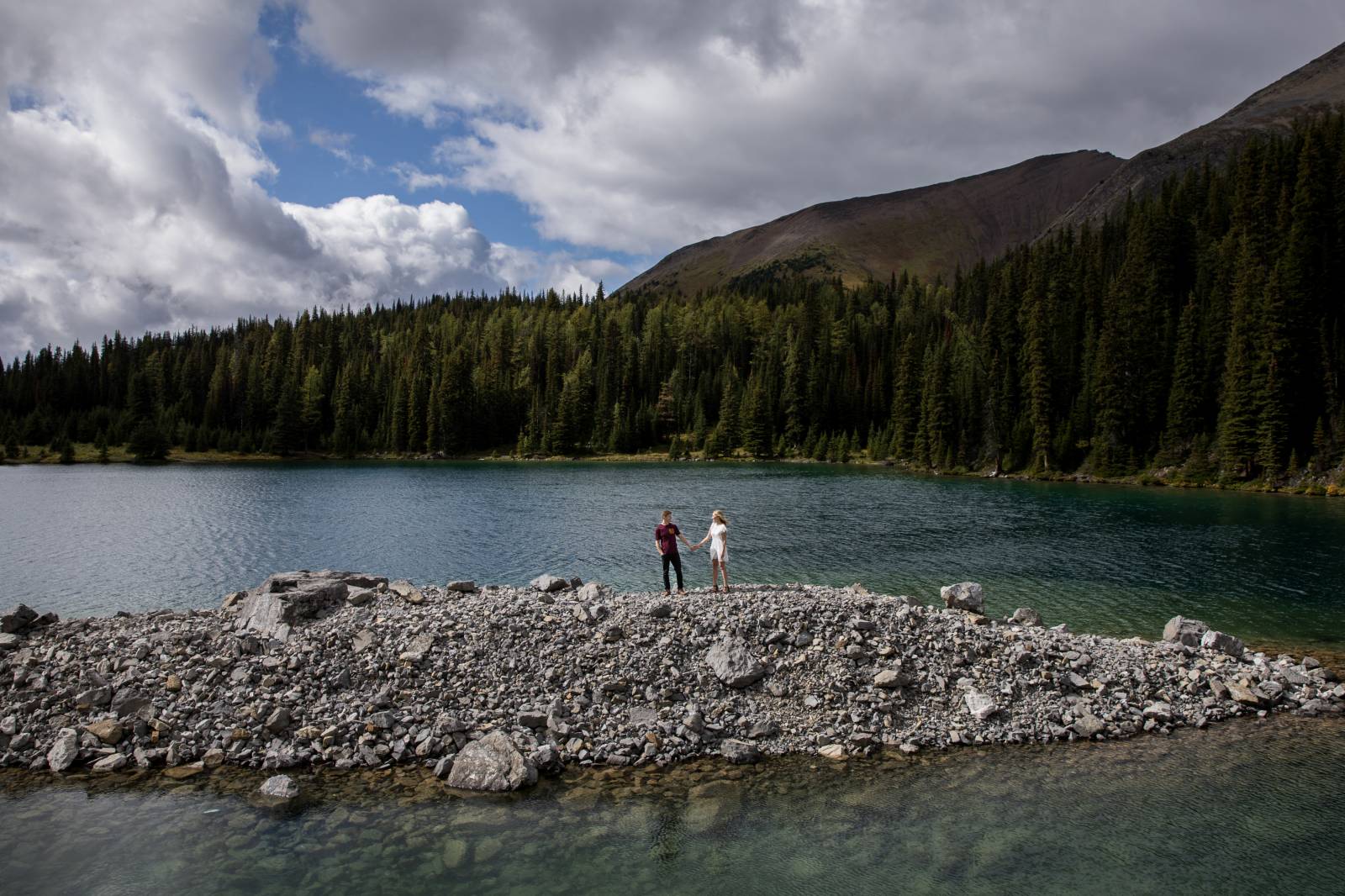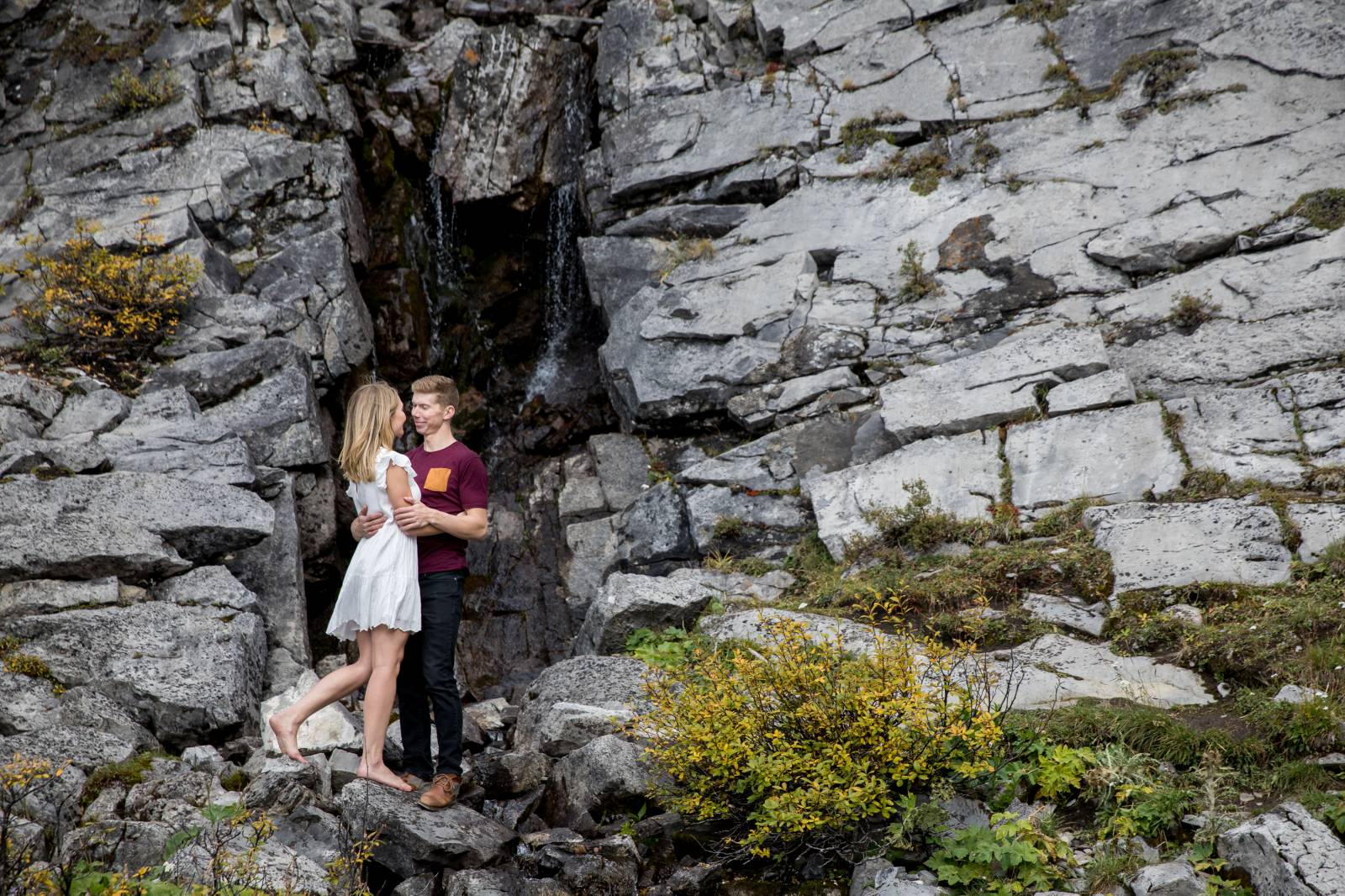 Towards the end of the session they changed into their casual clothes for some playful romantic photos!